Dear MHA Family,

Over the last few months, our world has faced many hardships due to our global pandemic. Each day we learn more about COVID-19 and the impact not only on our physical health but on our mental health. One in five individuals already experience a mental health condition, and with the current state of public health, we are experiencing an increase in anxiety, depression, and suicide ideation. This increase is leading to widespread psychological trauma resulting in our next public health crisis. As an agency, we are meeting the needs and working around the clock by collaborating with our partners, educating the community, providing sharing platforms, training peers, and developing new programming. All of our services must come from an equitable lens with a trauma-informed approach. Approaching equity in mental health involves looking at the right to access quality health care for all populations regardless of race, ethnicity, gender, socioeconomic status, sexual orientation, or geographical location. It encompasses access to prevention, treatment, and recovery services for mental and substance use disorders.
At the forefront of this conversation is race. Mental Health America understands that racism undermines mental health. Therefore, we are committed to anti-racism in all that we do. This means that we pledge to work against individual racism, interpersonal racism, and institutional racism in all their forms. Every day, people of color experience overt forms of racism and bigotry, leading to trauma. We ask you to join us in raising our voices to make sure equity and access to care is accessible for everyone.

We have challenging times ahead, and it must be met with advocacy and leadership. Many of you have answered the call and walk side by side, providing a voice for those who need it most. We ask you to continue to be a mental health champion and support voices who need uplifting. One way to help support our agency and community is through our annual event; There is Hope. This year, to provide a safe walk and help eliminate the spread of the virus, we will be extending hope to the streets throughout the entire county. Please see the information below on the walk and how to support our biggest fundraiser for suicide awareness and prevention.

I wish you all a safe and enlightening summer. Remember to be kind to one another. We each come to this journey in life with our own stories and battles. Kindness is contagious!
I look forward to having you join my family and me at our 15th annual There is Hope event on September 12th.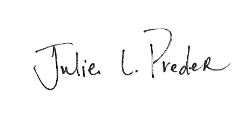 TO READ MENTAL HEALTH MATTERS SUMMER 2020 IN ITS ENTIRETY CLICK HERE
Share this post: